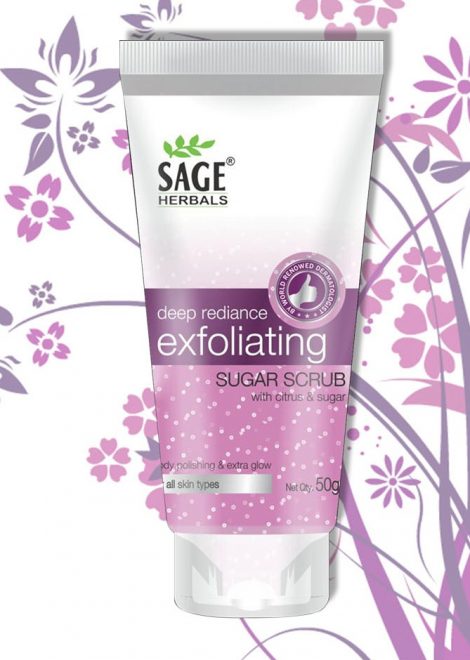 Deep Radiance Exfoilating Sugar Scrub
Wet your face / body and apply Sage Sugar Scrub and gently massage your full face / body. Movement for about 4-5 minutes concentration on area such as full body & face for body polishing & extra glowing. Avoid any contact with eye area. Wipe off and Rinse.
Related Products
SAGE ALOE FACE WASH

Rs. 132.00

Sage Aloe Face Wash

Sage Aloe Face Wash is a unique combination of nourishing aloe vera and the Turmeric extract. The face wash gently cleanses the grime, oil, dead cells and toxin build up that collect over the skin. Turmeric add a disinfectant and healing touch to the face wash while gently cleansing your face. Aloe vera's natural moisturizing properties keep the skin soft. Use daily twice or as often required to keep face clean.